Every successful project begins with the development of a detailed scope of work based on expectations and needs. Selecting the appropriate materials, planning label placement, and determining installation parameters for any facility is considerably more complex than most people think. Our staff of full-time professionals is experienced in the intricacies of developing and implementing a total labeling system. Our engineering uses a comprehensive approach to creating an efficient labeling program for your facility. 
Step 1 - Line List(s)
After the design phase is complete, using plant P&ID's, our engineering team develops a line list customized to the specifics of your facility. The line list indicates all pertinent information for labeling including contents, line numbers, origin and destination of the line, drawing numbers and flow direction.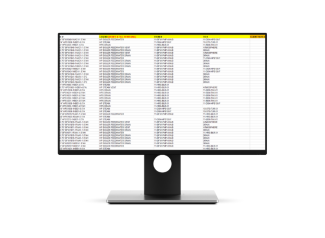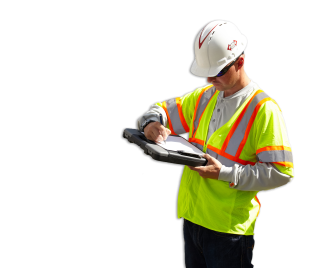 Step 2 - On-Site Field Verification & BOM Development
Once a line list is developed, onsite field surveys are conducted. Field engineers walk down lines and confirm locations and verifies details including diameters, line sizes, quantity and more. This enables as-built verification and can find issues and special conditions within the facility. 
Step 3 - Facility Asset Database and Management of Change
Updated line lists and P&ID information can be maintained by MSI engineering in a facility asset database. New processes or line changes can be recorded and maintained as part of the master database. This ensures that changes are captured and documents stay current.