The extreme environments of food and beverage processing facilities require labeling that can withstand prolonged exposure to extreme operating conditions without fading, deteriorating or failure. We have executed labeling in all types of these facilities, providing customers with labeling, tagging, and a full range of services including engineering, mobile technology, and turnkey label installation in addition to "as-built" P&ID's. We work with you to engineer a complete mechanical labeling program that enhances the overall reliability of your plant and communicates valuable P&ID information to all who need it.
Reliable Operation of Ammonia Refrigeration Systems
Facilities utilizing ammonia refrigeration systems are required to implement effective PSM (Process Safety Management), RMP (Risk Management Programs), and mechanical labeling regulatory compliance programs. Labeling of ammonia refrigeration piping, valves, and components is a required component of any PSM program. At MSI, we manufacture a wide variety of services and materials specifically designed to meet these needs to ensure your facility is compliant.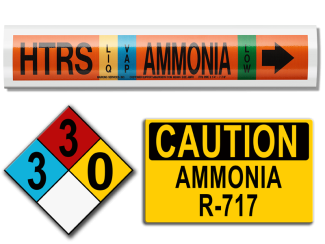 Food & Beverage Expertise
At MSI we have the experience and expertise to ensure that ammonia labeling systems serve the needs of the users. We work with both end-users and contractors to:
Implement PSM and RMP programs
Design and manufacture custom labeling materials
Ensure all labeling meets industry standards and protocols
Implement asset management systems
Install labeling
Update drawings and produce as-built 3D models and P&IDs
Technology & Services for the Food & Beverage Industry
AIM Mobile Technology
AIM Mobile Technology is an asset and document management application designed by MSI to improve operational efficiency and regulatory compliance by storing critical asset information in a secure database. The database can be accessed 24/7 on-demand simply by scanning the associated Intelligent AIM Identification in the field or behind a desktop. 
Service Details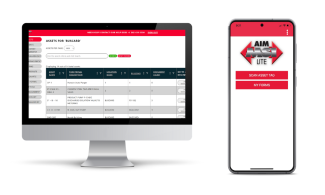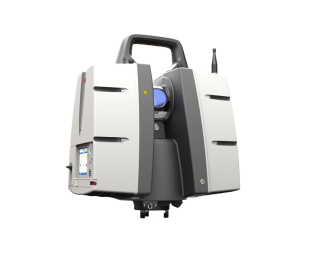 Technical Drafting Services
Our technical drafting services focus on the development of accurate as-built drafting products and services for any industry. From piping and instrumentation diagrams (P&ID's) to facility site plans, our drawings visually communicate valuable asset information and are an essential tool for engineering, maintenance, and health and safety personnel. Combining our technical drafting capabilities along with our asset identification products and services makes us a single source of responsibility for the most critical aspects of any Process Safety Management and Risk Management Program.
Service Details
Installation Services
Our turnkey installation systematically installs permanent asset identification without customers devoting personnel time or providing direct supervision. When installation is attempted by plant operators it's done when time permits, which proves to be extremely inefficient and never results in a complete, satisfactory effort. Our crews are experts at installing pipe labels and valve tags that enhance operator training, improve process safety management, and eliminate of the need to trace lines between rooms and floors.
Service Details