Engineering, Procurement & Construction (EPC) contractors turn to us when engineering projects in the commercial, industrial, healthcare, educational, technology, or transportation sectors. We understand the benefits of delivering a managed process to EPC contractors, delivering top to bottom expertise for engineering, bill of materials (BOM), manufacturing, sales, information, and execution of installing labeling.
A Managed Process for Labeling Delivers Savings
Our goal is to provide value to EPC contractors by helping mitigate risk and reducing the in-place cost associated with the labeling needs on all projects. Our specific focus is to minimize the amount of client manpower required to complete all aspects of the labeling process; from material list development, to label production and ultimately to improved installation efficiency. Our complete process gives the EPC confidence that the information provided and the material delivered will provide value to the owner while protecting your reputation.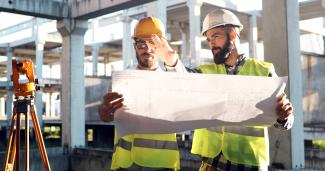 Technology & Services for the EPC Contractor Industry
AIM Mobile Technology
AIM Mobile Technology is an asset and document management application designed by MSI to improve operational efficiency and regulatory compliance by storing critical asset information in a secure database. The database can be accessed 24/7 on-demand simply by scanning the associated Intelligent AIM Identification in the field or behind a desktop. 
Service Details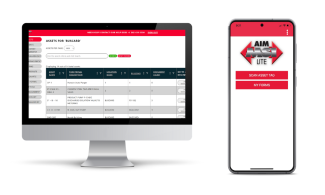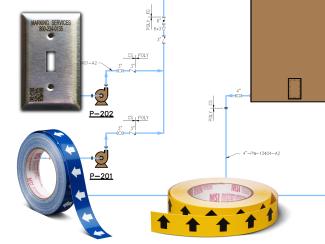 Material Take-Off Services
Using your project drawings and specifications, our full-time engineering department will develop an accurate bill of materials required for each job. Products can be packaged by floor or area and "marked-up" color coded drawings are returned to your team for use as a road map for material installation. We will designate a single point of contact for all engineering needs and deliver this service to you at no cost.
Service Details
Request A Take-Off
Submittal Services
To meet your customer's requirements, we will prepare pipe marker, valve tag, and equipment label submittal documents. Provide us your spec, and we will prepare a detailed submittal package that includes our custom asset labeling product's technical data sheets and samples.
Service Details
Request A Submittal