At MSI, we understand the challenges contractors face in fulfilling mechanical labeling and marking product requirements. We provide contractors with a single source for all of their mechanical labeling needs. More than simply creating labels, we free contractors to do what they do best and allow them to be assured that the labeling is cost-effectively managed.
A Single Source For All Your Mechanical Labeling Needs
By working with us, you will benefit from the smart choices we have developed to help manage the largest expense: labor. We offer take-off services, quickly installed marking products, and mobile technology that allows quick access to critical drawings. We can help complete any scale mechanical labeling challenge efficiently and cost-effectively. The specialized knowledge and experience we supply makes us the right partner for your entire marking product needs.
Mechanical Contractor Expertise
We are well-versed in handling complex projects both big and small.  Our excellent customer service allows us to design custom solutions, products, and services to ensure all of your project specifications are met in a timely manner. 
Scopes: 
Electrical
HVAC
Mechanical
Plumbing
Fire Suppression
Help placing an order
Ask questions related to products & services
Check the status of your order 
Have your order reviewed
Special Requests
Technology & Services for the Mechanical Contractor Industry
AIM Mobile Technology
AIM Mobile Technology is an asset and document management application designed by MSI to improve operational efficiency and regulatory compliance by storing critical asset information in a secure database. The database can be accessed 24/7 on-demand simply by scanning the associated Intelligent AIM Identification in the field or behind a desktop. 
Service Details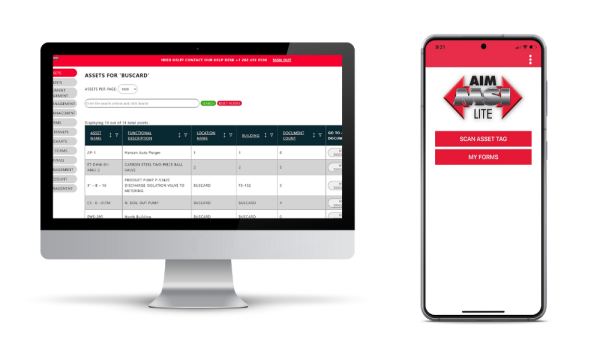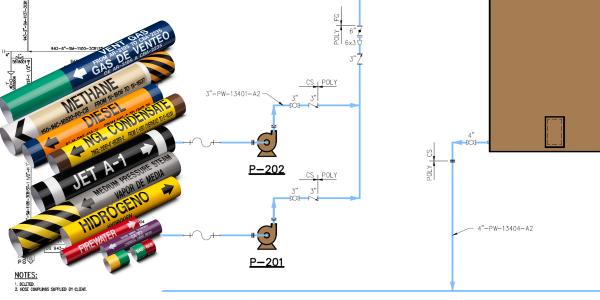 Material Take-Off Services
Even when minimum information per marker is used, material take-off is a complicated process. Our take-off team uses construction drawings and specifications to develop a list of pipe marker legends showing the size, style and quantity of markers needed, as well as the drawing numbers and location for each pipe marker. We provide you with color-coded drawings and spreadsheets for every area or floor of your project.
Service Details
Request A Take-Off
Submittal Services
To meet your customer's requirements, we will prepare pipe marker, valve tag, and equipment label submittal documents. Provide us your spec, and we will prepare a detailed submittal package that includes our custom asset identification product's technical data sheets and samples.
Service Details
Request A Submittal