ATLAS is a mobile procedure management application that's integrated with our AIM Mobile Technology and designed to make your operations safer & more efficient. Using our AIM Identification products as a secure portal, users are able to easily scan an asset tag in the field with a mobile device and bring up step-by-step visual procedures. After the location is confirmed, personnel will perform their procedures and check off the steps on ATLAS as they are completed. 
How It Works
ATLAS helps mitigate human performance errors during the execution of procedures. Just scan your QR code printed with a unique identifier at the critical points of a procedure. ATLAS then requires the user to follow a series of tasks before moving onto the next critical point until the procedure is finished.
After completing the steps within the procedure, the user is prompted to scan the next asset tag following the order of the procedure's critical points, which generates the next step-by-step procedure until the procedure is complete. ATLAS records the user, time, date and location for each tag scanned and keeps a history of the information on the client's desktop version of the application.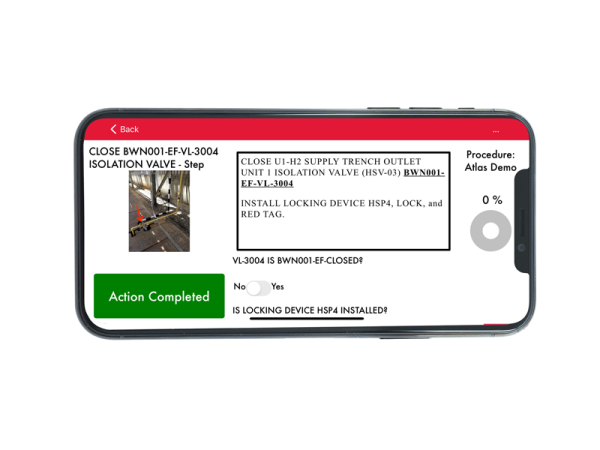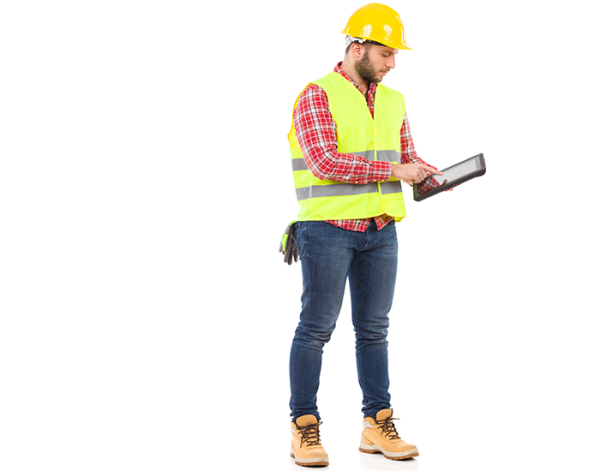 Effective Training & Operations
By digitizing procedures and having step-by-step visual instructions available at the site site of an asset you are able to train your employees effectively as well as keep them safe on the job. As a bonus, with digital procedure information at the touch of your fingers you won't have to worry about accuracy and timeliness.
Benefits & Advantages Of ATLAS
Promotes Effective Training
By giving step-by-step procedure information in the field, ATLAS ensures training is done effectively.  
Digitizes Procedures
With ATLAS digital procedures, results no longer require hard copies or memorization of results. 
Mitigates User Errors
Step-by-step instructions with visual aids ensure that procedures are done safely and properly. 
Increases Efficiency
Digitized procedures means no confusion with instructions, keeping your processes on-time.
Location & Asset Confirmation
Gives an accurate location & asset confirmation so personnel is ensured they are at the right asset. 
Increases Accuracy
By holding field personnel accountable for performing procedures correctly, you can be ensured that accuracy won't be an issue. 
Learn more about this service
Speak with a knowledgeable expert
Request a quote
Discuss specifications
Featured Technology Case Study