Proper labeling has an impact on the reliable and safe operation of solar energy projects. We are dedicated to providing an unmatched level of service and highly engineered products that exceed the industry's standards. At MSI, we accurately identify, engineer, and manufacture a complete collection of extremely durable labels and signs for even the most complex solar energy systems.
Single-Source Solar Solutions
In the Solar Industry labeling requirements can differ from project to project depending on a variety of factors. This often makes it difficult to find a single source to ensure that you have the right material, legends, and information required to keep your labeling efforts compliant. At MSI we have a multi-faceted labeling approach that focuses on the material that allows for maximum customizability and durability. We offer multiple products that can be completely customized to fit the specification of your next solar project, whether it's residential, commercial or industrial.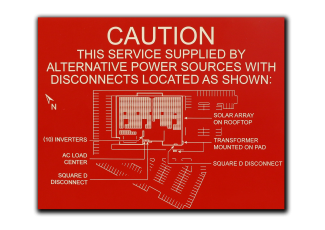 Solar Expertise
MSI is committed to providing the following benefits to solar projects through our labeling process:
Standardized labeling
Durable products with extended outdoor service life
Customized products to meet project specifications
Labels for residential, commercial, and industrial projects
Fast turnaround times
Value-added services to ensure an efficient process
Technology & Services for the Solar Energy Industry
AIM Mobile Technology
AIM Mobile Technology is an asset and document management application designed by MSI to improve operational efficiency and regulatory compliance by storing critical asset information in a secure database. The database can be accessed 24/7 on-demand simply by scanning the associated Intelligent AIM Identification in the field or behind a desktop. 
Service Details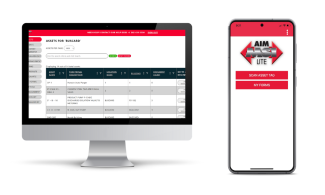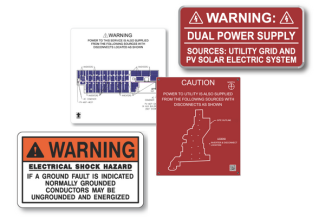 Custom Labeling Solutions
Our service and sales staff supports solar labeling and asset identification needs with a commitment to create safer, more efficient plants. Let our PV solar content experts guide you through the selection of materials required to meet your project specification. We'll help you chose the right materials and services for all your photovoltaic solar labeling needs.
Service Details
Featured Solar Energy Blog