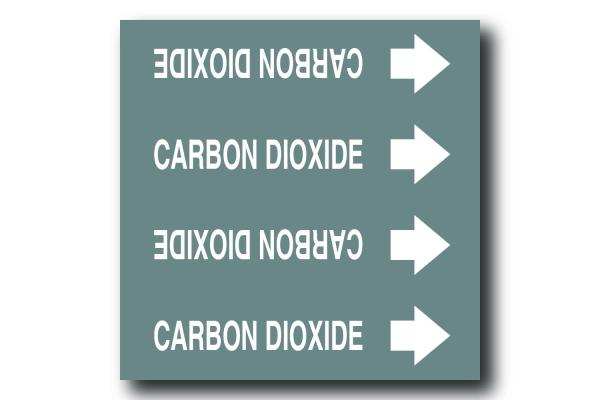 MS-900 Self-Adhesive Medical Gas Markers are an economical way to mark medical gas pipes. The self-adhesive material is made with a pressure sensitive adhesive allowing for easy installation with limited surface preparation. Medical gas markers are suitable for line marking and system color coding. 
Marker roll contains 100 labels (3" x 3"). 
Prefer to send us a spreadsheet? Bulk Order Form
Product Overview
Simply clean and dry the pipe prior to installation.
Manufactured per NFPA-99C; CGA C-9-2002 "Standard Industry Color Coding Recommendations for Medical Gases".
Recommended for indoor use only.
See Technical Data Sheet for detailed specifications.
Made in the USA
Benefits / Features
Self-Adhesive
Directional arrow and legend printed on marker
Wide variety of legends available
Custom options available upon request
Color, legend, and flow direction are printed on one marker.
Contrast between legend and background ensures complete legibility of the contents of the pipe.
Base Material
Premium-grade Thermoplastic
Material Thickness
.004" (.1 mm)
Service Temperature
-50°F to 180°F (-45°C to 82°C)
Application Temperature
+50°F (10°C)
Water Resistance
Excellent
Expected Outdoor Durability
Indoor Use Only
Storage Durability
Up to 2 Years